Last Updated on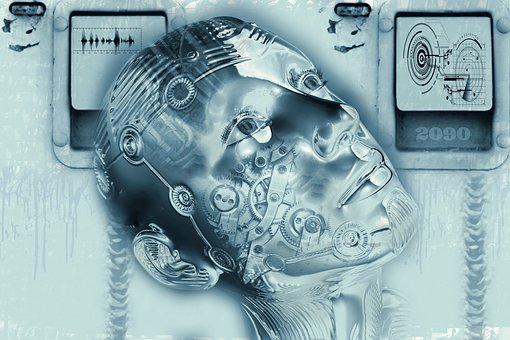 Artificial Intelligence and Machine Learning are certainly going to change the way we go about our business. It's easy to imagine AI replacing the jobs where one needs to do repetitive tasks. But what about creative works like designing?
It's probably safe to say that AI is not going to replace designers in near future. However, it will change the way designers work.
Here are some possible impacts of AI on the design industry:
1. AI will reduce the workload of designers
The designing process involves repetitive tasks apart from the creative ones. Cropping, resizing images and colour correcting photos are some of the tasks that will be performed by AI in near future.
AI is also going to make several tasks easier to perform. For example, Adobe Sensi, the AI platform of Adobe has helped them add new features in their products that is going to reduce the workload of designers.
One such feature is Face-Aware Liquify which uses AI-powered facial feature recognition. Users can now select and change human facial expressions in photos very easily.
These type of tasks take a lot of time and effort if done manually. But now designers can leverage the power of AI to complete edits like these by just dragging sliders.
Context-Aware Crop in Photoshop is another feature. This AI driven tool automatically fills the empty space in a cropped image by creating matching content.
Here's an example from Adobe that shows it in work: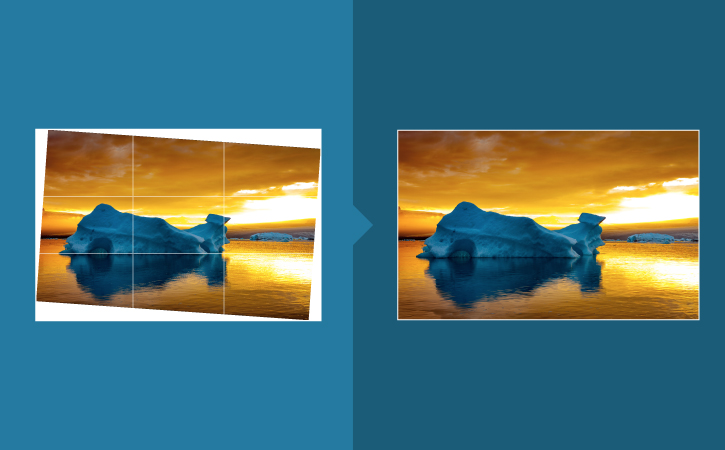 2. It will be easier to create visual styles
AI has made it easier to create new visual styles. Apps like Prisma have made visual styles accessible to everyone. You no longer need a professional to make your photos look stunning.
Using Machine Learning, it's possible for apps to recognise the object and colour pattern of an image and add visual style accordingly. So, professional designers won't need to bother much with these basic edits.
Even in specialized departments, like web design, AI has made great strides. Products like the Grid have promised a stage where the entire web design process will be done by intelligent machines.
While that ambition hasn't been realized yet, AI-powered web design tools have certainly made the tasks more accessible to common people. Web designers will soon rely on these tools to view the visual style options that might be appropriate for a certain web content. That means one will no longer need to come up with design ideas from scratch.
3. Designers will be able to leverage data more effectively
An important thing that each designer has to continuously learn is how to measure the effectiveness of a design. And that requires analysis of user behaviour and data. AI has made it comparatively easy to collect and analyze data.
With the help of intelligent machines, A/B testing will become easier. The designers will be able to start a project with better ideas regarding what the potential customers want. This will greatly improve design efficiency and help the designers to streamline the whole process.
Machine Learning applied to data is a promising new development for all aspects of business. Designers can now build more practical products, on which design elements are likely to work better in a certain case.
4. Designers can now create better user experiences
AI-powered user experience design is probably going to take some work off the designers' hands. But that is not necessarily a bad thing for them.
AI can suggest designers, which UX pattern is going to be the best by analyzing user behaviour. This will let designers come up with better product model which the users will love.
For instance – you are building a social networking site. By analyzing data of other similar social sites, AI will be able to provide some basic design patterns that are going to work best.
You, as a designer can then select the best from those suggested patterns. Here, AI is not actually taking the job away from you. Rather, it is helping you to do your job better.
5. The use of AI designed assets will be widespread
Algorithms can take over many tasks of asset creation for designers. Tasks like colour matching, typography selection, even icon generation can be done by AI. Selecting colour theme on websites and in mobile apps based on different variables can be easily handled by Machine Learning.
AI will also be able to create larger design compositions or take decisions how to render visual elements. For example, it can extract image metadata and dynamically alter how an image gets displayed based on some given criteria.
An example from Netflix shows how their computer vision algorithm addresses the challenge of displaying images properly on different devices.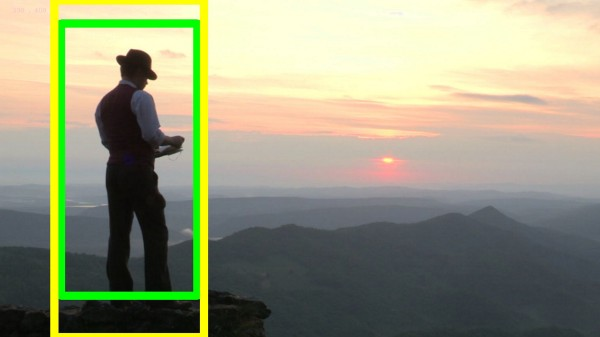 When people view Netflix posters on different devices, the images must be cropped to fit the device size. One way to do that will be to appoint a designer who will select the focus points of an image and crop the images accordingly.
In the image above, the focal point should be the body of that person. Automatic cropping, without the supervision of a human designer, might crop out the interesting part off the image.
Alternatively, one can train an AI to identify the most interesting region of an image. Netflix does that. They have developed an algorithm that crops the images perfectly. Given that Netflix has about 2 billion such images in its database, it's unimaginable how many human hours got saved by the use of AI.
The Road Ahead –
As AI learns to do the basic design works, the future designers need to rely more on their creativity and managerial skills to stay competitive in the job market.
AI will not replace the designers, but it will eliminate the need for entry-level design.
Designers will have to broaden their skills to become managers of AI-based tools. Artificial Intelligence is going to change the design industry but it's no different than how computers have changed the printing industry.
It's just a natural progression that will make designers more efficient and encourages them to be more creative with more time at hand.
It's best to think AI as an extension of the existing design tools. Designers who will embrace the change and love being more creative will definitely find AI as a friend, not foe.
THIS POST MAY CONTAIN AFFILIATE LINKS. PLEASE READ DISCLOSURE FOR MORE INFO.
Amio Galib Chowdhury is a Content Writer at WebAlive, an Australian web development company. His area of interest includes anything related to internet and technology. He mostly writes on ecommerce, user experience design and SEO.